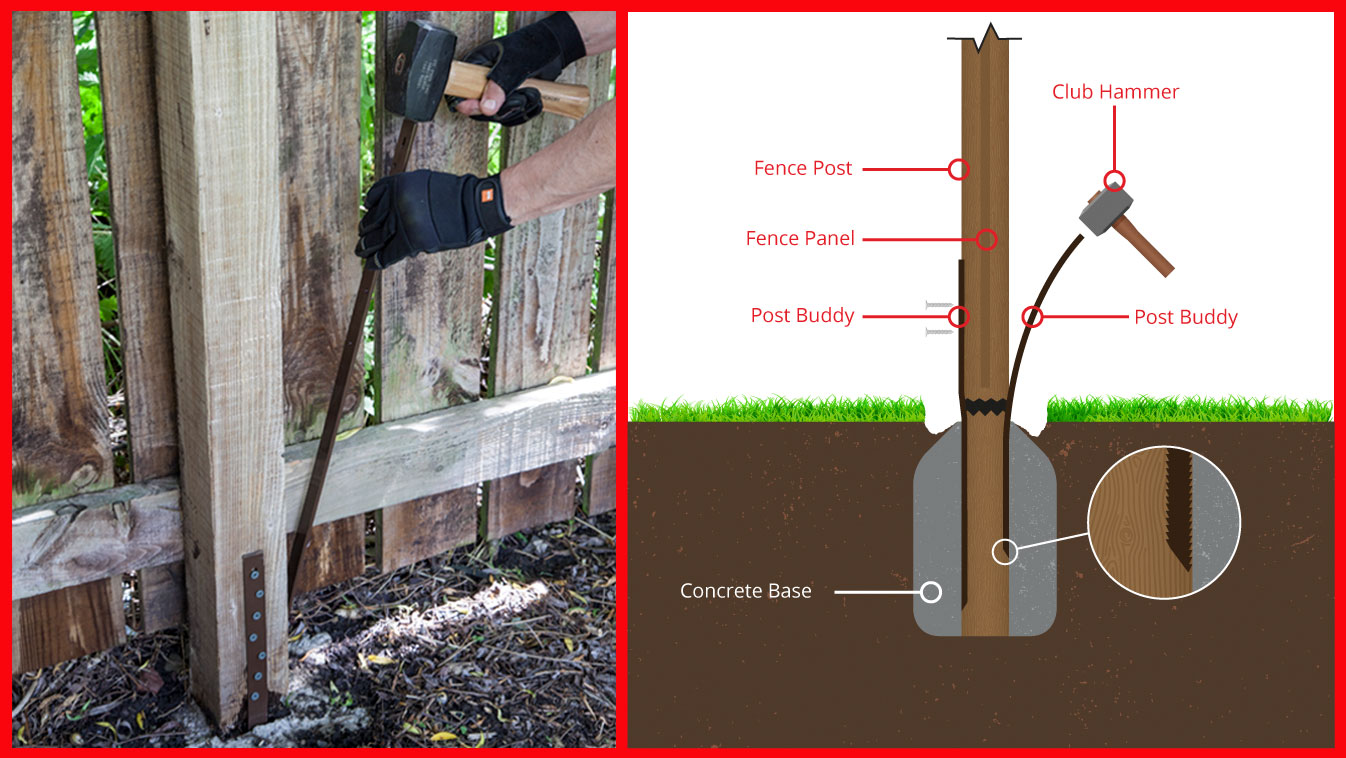 BENEFITS OF POST BUDDY FENCE REPAIR
The easy, yet effective DIY solution to repair broken timber fence posts
Simply hammer into place, level and screw to the post and you're DONE!
Saves hours of hard work. No digging, no need to dismantle the fence
Heavy duty coated steel for strength, stability and lasting support
With 2 Post Buddy stakes you can turn your broken, leaning fence post into a solid, straight fence post in minutes!
Pack of 2 from only £15.45
NEXT UK BUSINESS DAY DELIVERY
BROKEN
FENCE POST?
Follow these 4 easy steps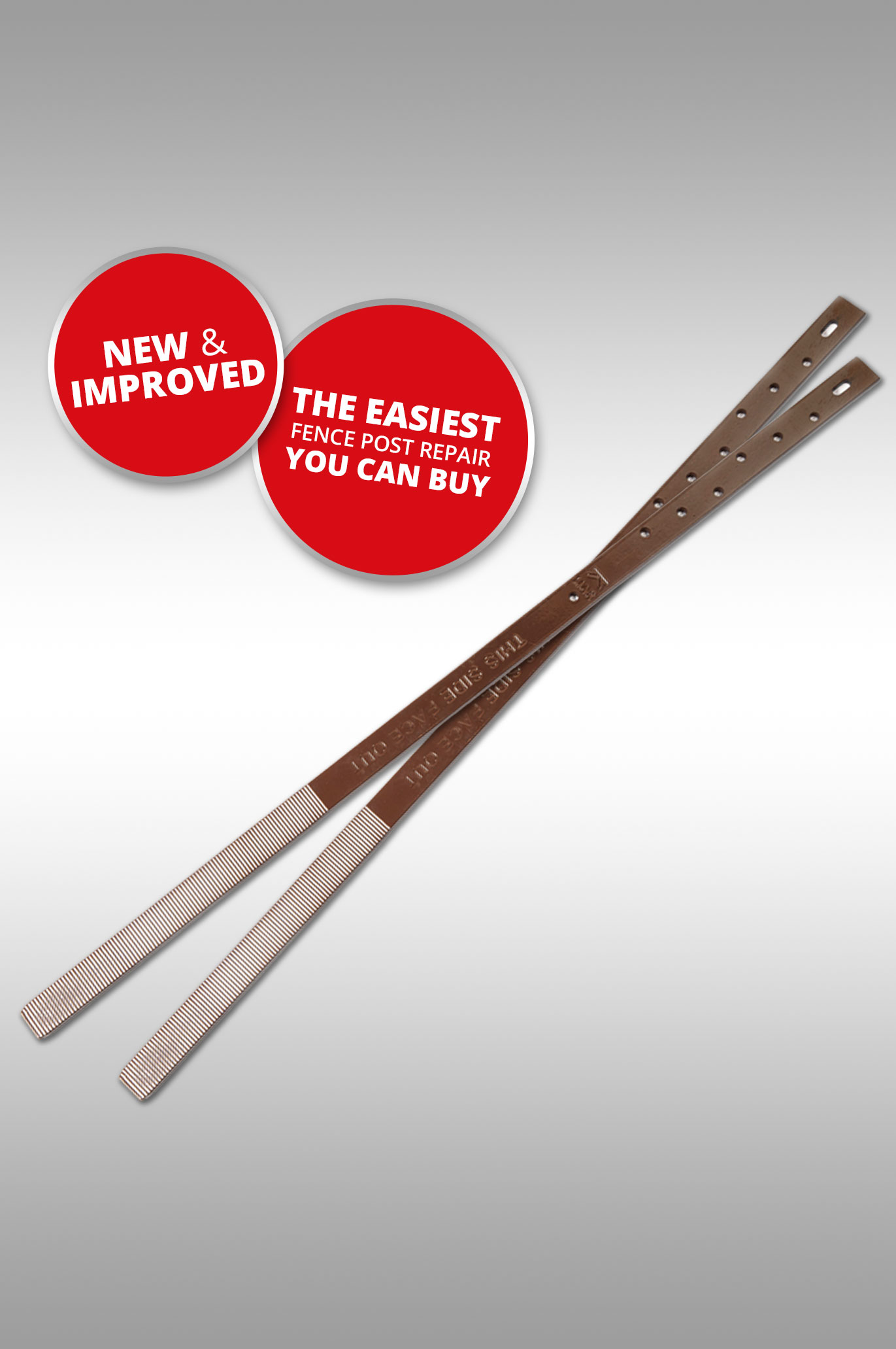 STEP 1
Order your Post Buddy stakes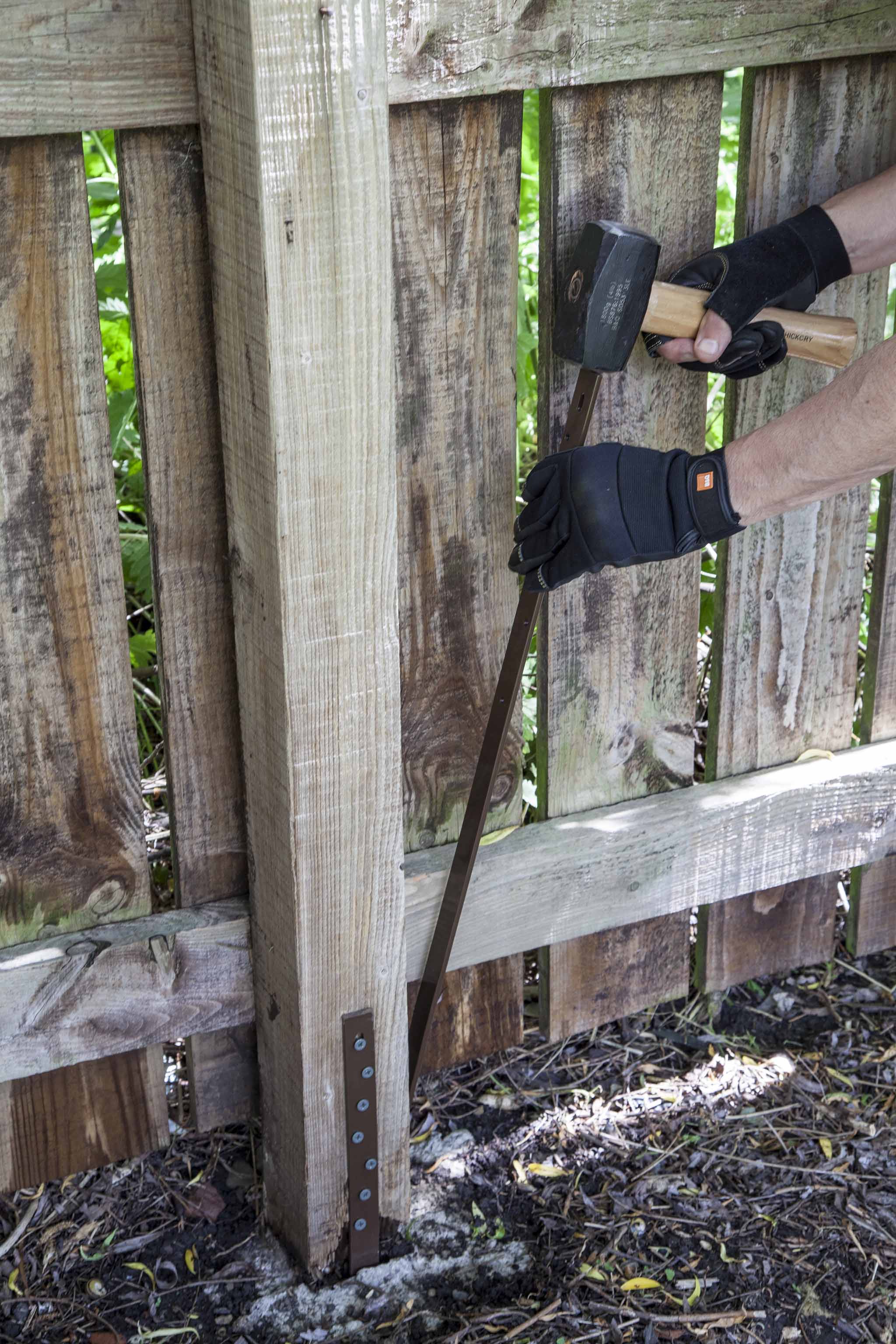 STEP 2
Drive your Post Buddys 20″ into the underground post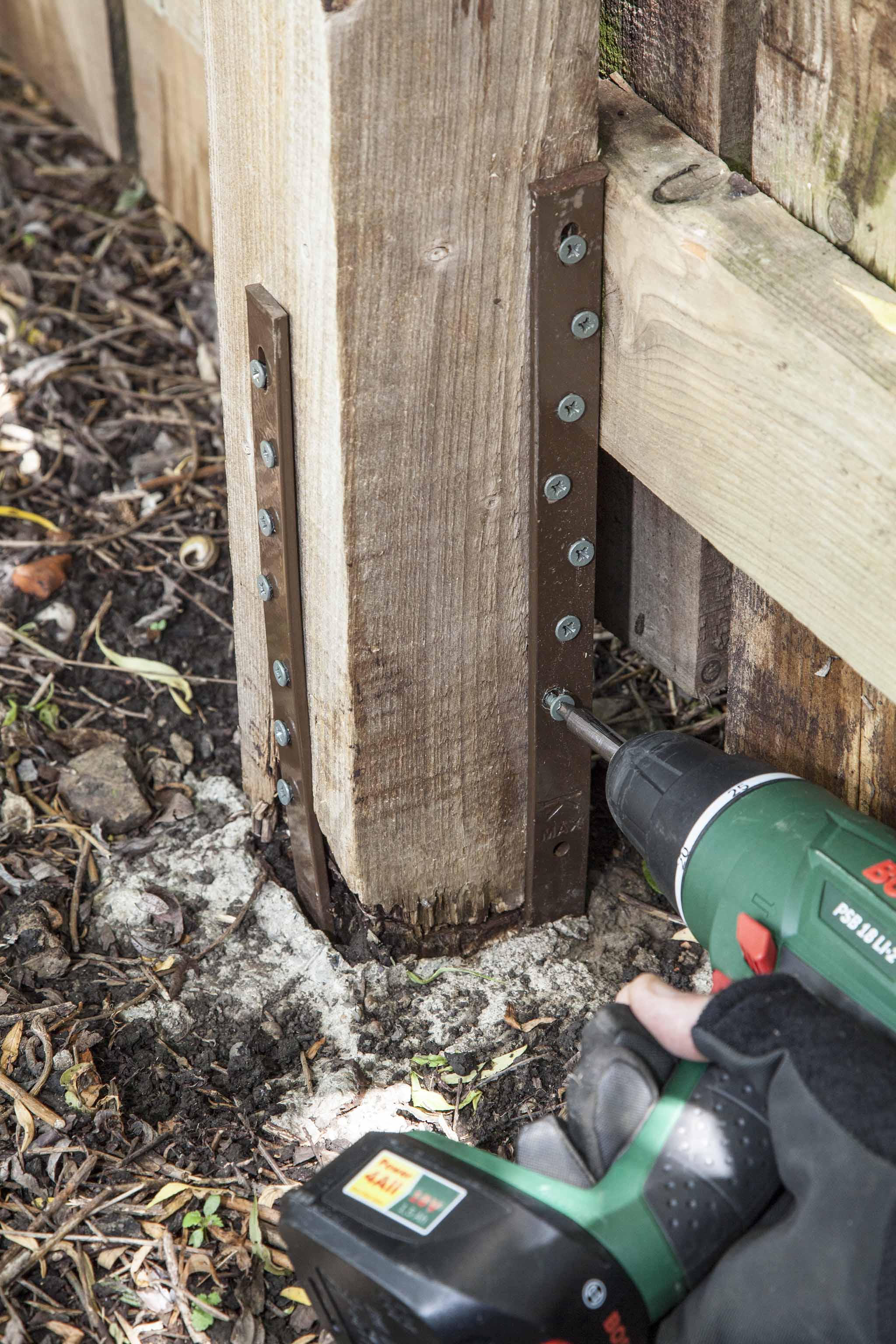 STEP 3
Fix your Post Buddys to the broken post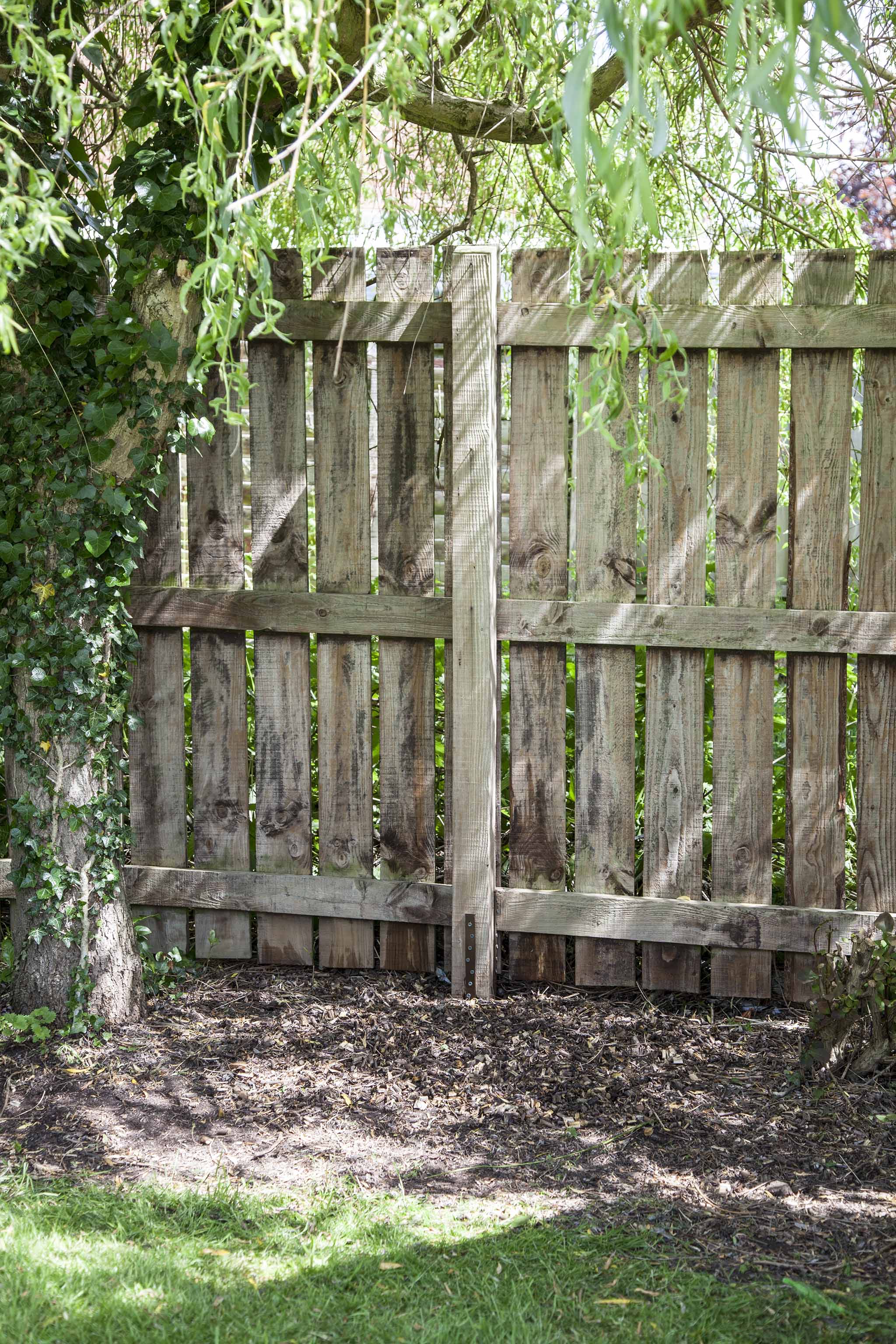 YOU CAN FORGET THESE COSTLY AND TIME-CONSUMING WAYS

OF FIXING BROKEN FENCE POSTS

Before Post Buddy, your options were limited to these...
Ignore the leaning fence
And wait for the chain reaction, as one broken post pulls down the next. Then helplessly watch as a storm blows your whole fence down.
Pay a contractor
To repair or replace the rotted fence and at great expense watch them trample all over your beautiful plants.
Replace the post yourself
Spend hours of back-breaking work digging, taking the fence apart, breaking up concrete. Then spend a few more hours installing the new fence post.
Use an inferior repair
And after hours of preparation, despair as the metal repair spur goes in at the wrong angle and can't then be adjusted. Or spend ages digging to fit an ugly concrete spur.
NOW THERE'S
POST BUDDY,THE QUICK AND EASY FENCE POST REPAIR
With Post Buddy you can...
Save money and do it yourself
So easy to install, anyone can do it. Post Buddy DIY fence post repair is much cheaper and less disruptive than a contractor. Our repair stakes can be fitted in the tightest of spaces, without damaging your much-loved plants.
Save time and effort
Quick and effective.  Repair your broken post where it stands.  No digging, no sweat! Simply drive the Post Buddy stakes into the below-ground wood of the post, screw into place and your post is solid and straight once again.
Fix any size or shape fencepost
Post Buddy's unique design means, it can fix any size and shape concreted-in wood fence post. Once installed, our repair system's flexibility allows final adjustments.  No more leaning fence post!